Langwarrin Aged Care Celebrates 64-year Wedding Anniversary
Celebrations for Sheila and Ken!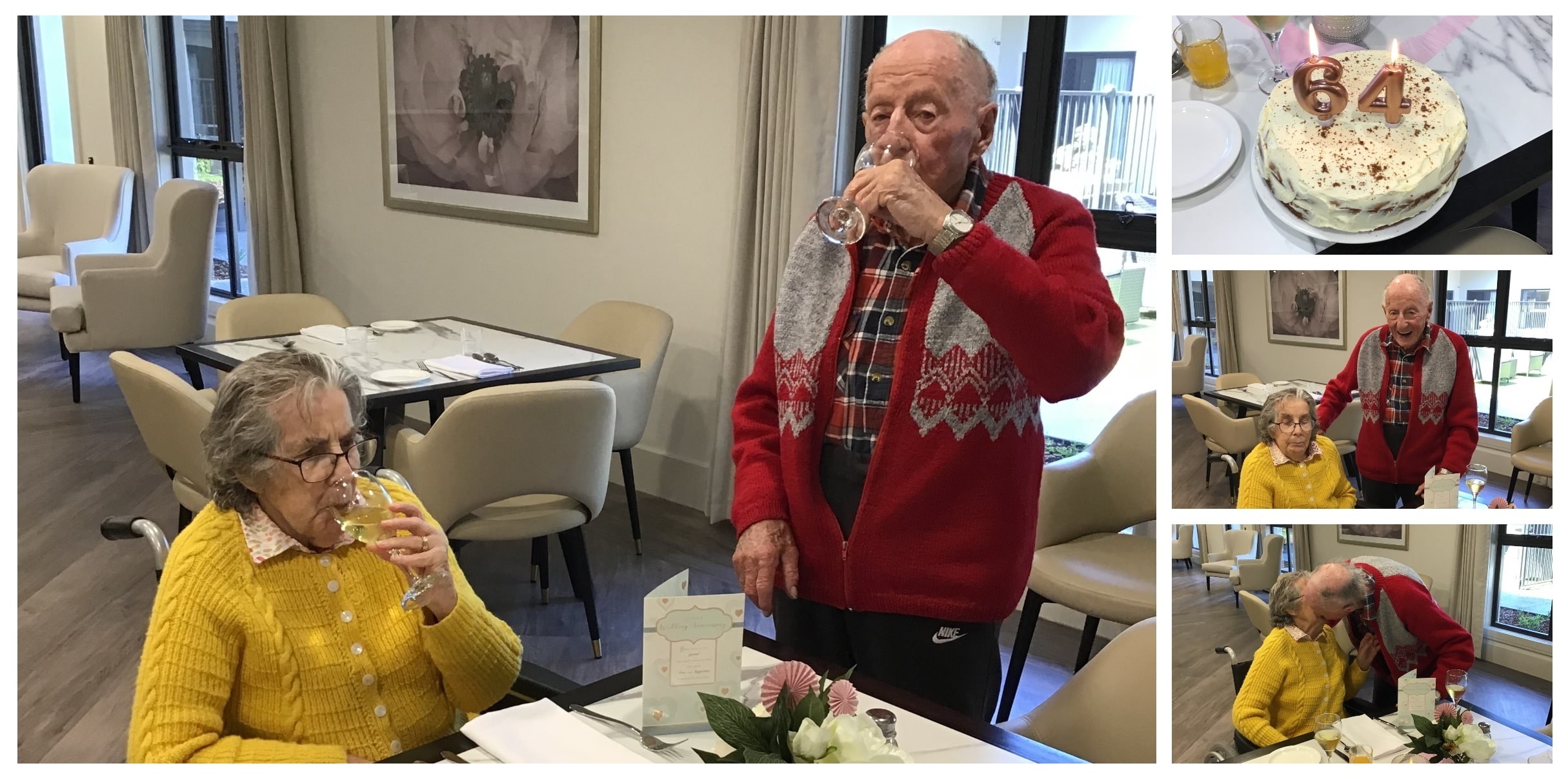 Cheers to Sheila and Ken who just recently celebrated their 64th wedding anniversary at Langwarrin Community Aged Care 🥂 Nothing like a bit of cake, candles, and lovely card to make the day that little bit extra special. What an inspirational milestone, just one shy of Blue Sapphire! Celebrations at our Langwarrin aged care home!