Frankston Ladies Choir visits Langwarrin Community Aged Care
THE most versatile choir on the Mornington Peninsula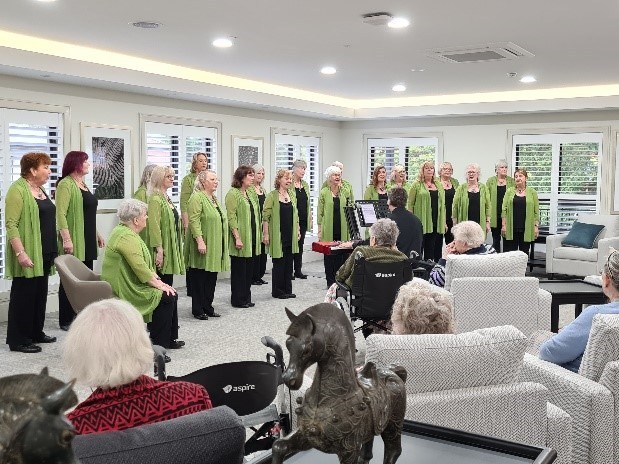 The residents at Langwarrin Community Aged Care were recently treated with a special visit from the Frankston Ladies Choir. This wonderful experience was enjoyed by all residents and highlights the importance of community engagement and the variety of activities offered to those in Aged Care.
The beautiful tones and perfect harmonies were only matched by the admiration and smiles on the resident's faces.
A huge thank you to the Frankston Ladies Choir, expertly led by their musical director and pianist – Simon Walters. Congratulations to our wonderful Lifestyle team for making these events happen for our residents.