Feature in Jimboomba Times
A recent article in the Jimboomba Times outlines our new facilities features and guiding motiviations.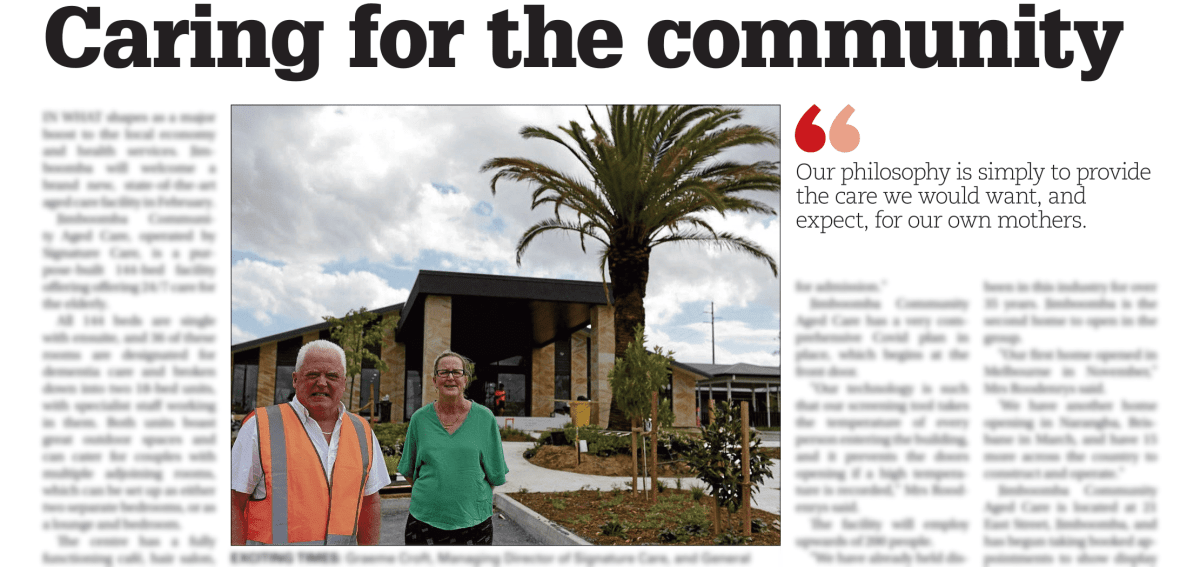 Signature Care is proud to have recently been featured in the Jimboomba Times. While the article highlights the many attributes of our new state-of-the-art facility, Dawn Roodenrys, our General Manager Operations Queensland, eloquently reminds readers of our core motivation. She tells us, "We are a family-owned business, with a family-based focus. Our philosophy is simply to provide the care we would want, and expect, for our own mothers."
This approach also extends to local community involvement and includes discussions with local schools in order to establish partnerships centred on students completing training in care and hospitality.
Read the full article here: Jimboomba Times Article